Why ISL-winning Mohun Bagan will not play the World Cup? Chief Minister Mamata Banerjee raised this question while welcoming Pritam Kotal at the club tent on Monday. However, the Chief Minister also gave his explanation. According to him, this achievement of Sabuj-Maroon is not limited only to Bengal. It has spread all over the world. The Chief Minister's dream is that one day the World Cup will come to Bengal. That is, Mohun Bagan will be the best in the world one day.
After welcoming the footballers of Mohun Bagan, the Chief Minister spoke about the World Cup. He said, "This achievement of Mohun Bagan is not limited to Bengal anymore. You are the best of India. I want you to be the best in the world in the future." His question, "Why Mohun Bagan will not play with Brazil one day? Why not play with Poland? Why not play with Italy? have to play And the world must be conquered."
According to those involved in the sports administration, the Chief Minister did not mean the tournament organized by FIFA by the World Cup. It is purely 'symbolic'. He wants to be the best in the world. It is expected to be a close match against top teams like Brazil, Poland or Italy. World conquest means to take oneself to the world level. Sitting side by side with the best teams in the world. In fact, Chief Minister Mamata hopes that Mohun Bagan will be able to 'conquer the world' in the coming days. He has that faith in green and maroon. He said, "You are the regulars of Bengal. World must be conquered. I want to bring the World Cup."
Read more:
Chief Minister Mamata announced Rs 50 lakh prize to ISL champion Mohun Bagan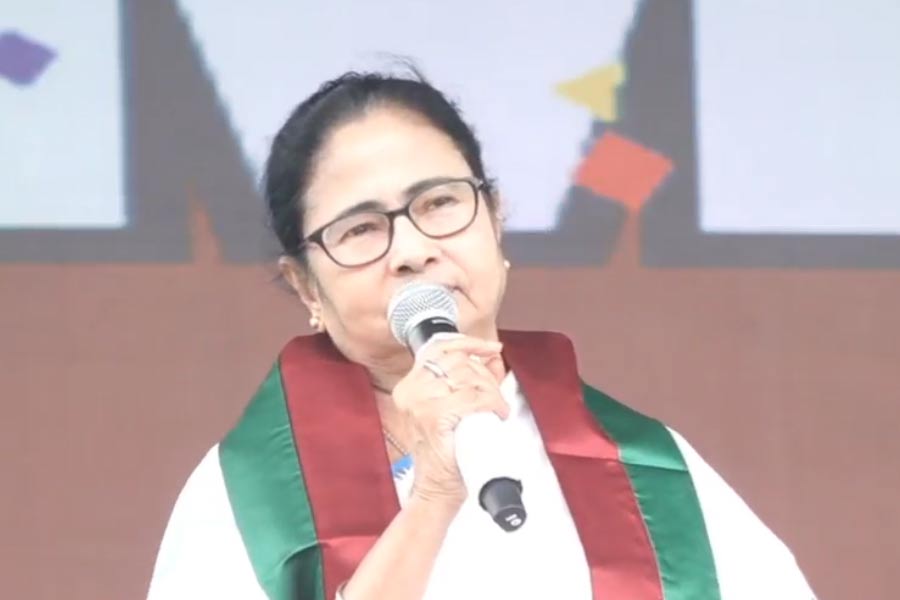 Chief Minister Mamata did not forget about East Bengal even when she came to welcome Mohun Bagan

On Monday, Mamata will visit the Mohun Bagan club, the vice-president of the club, Kunal Ghosh, had previously informed. As such, everything was prepared in advance. From footballers to coaches of the ISL-winning team, everyone was present in the club tent. Debashis Dutta was the secretary of the club, Tutu Bose was the president. Bagan fans had already gathered in the crowd.
Advertisement


Mamata first went to the club and gave sweets to Bagan captain Pritam Kotal and coach Juan Ferrando. The club owners handed over the newly-won ISL trophy to the Chief Minister. Bagan goalkeeper Vishal Kaith got the golden gloves of the best goalkeeper, Mamata also saw in her hands. After that, the Chief Minister welcomed all the footballers one by one. East Bengal officials also went to the Mohun Bagan tent. They also congratulated the neighboring club. Mamata announced that Mohun Bagan will be awarded Rs 50 lakh for winning the ISL.