His face doesn't have much in it. Irrespective of party, creed, caste, creed, caste and stage, he is untouchable. Many years ago on the same stage Amitabh held Bachchan's hand in one hand and held the microphone in the other hand saying, "Guru, give me something young!" However, he did not want to give anything 'small'. Some of Tutubabu's well-wishers who appeared in Akushthal were shocked. Some well-wishers told Jananti, "It should be legislated to stop talking about Tutu'da!" But he, Mohun Bagan president and former Rajya Sabha MP Tutu Bose and Kaba and Sab did not care!
As he did not last Monday. Chief Minister Mamata Banerjee came to the Mohun Bagan tent to welcome the footballers after winning the ISL championship. But on that stage too Tutui grabbed all the attention. Tutu even wanted to snatch the microphone from the Chief Minister's hand while he was delivering his speech. Sports Minister Arup Biswas made a 'goalline save' at the very last moment. However, the Chief Minister was visibly upset and a bit upset by the whole incident.
It was already fixed that the Chief Minister will come to the Mohun Bagan tent at 12 noon. The program will start then. According to club sources, the green and maroon president Tutu was not supposed to be on the reception stage. But he reached the club early in the morning and sat on the stage from 11 o'clock. According to unconfirmed sources, Tutu was even banned from the event once. But he said that he is the president of the club. Who will stop him! According to sources, Minister Arup was given the responsibility to convince Tutu. But he clearly said that he does not have that student.
Following the custom of Chief Minister's function, there were designated seats for everyone on the stage. Tutu quickly got on the stage and sat down on a chair. Mohun Bagan's football secretary Swapan Banerjee (Baboon Banerjee, who happens to be the Chief Minister's brother) is first seen sitting on a chair next to Tutu, explaining something. But it didn't work. After that, Baboon and Mohun Bagan Secretary Debashis Dutta started moving some chairs in new ways.
Advertisement


Read more:
Four days ago there was a fight, Sandesh-Pritam side by side in another field forgetting the fight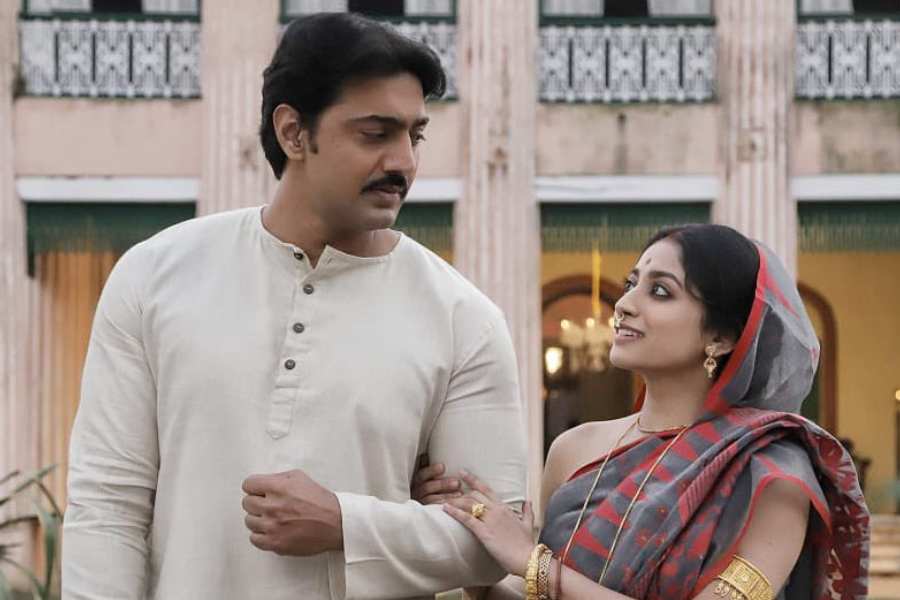 Foreign football league 'emergence' goalkeeper! Go to which country will 'play' actor-MP Deb?

In fact, Tutu's name was not even on the list of speakers. But he practically snatched the microphone and delivered a lengthy speech. Taking the mic in his hand, Tutu started praising the chief minister's brother Baboon. Mamata was apparently a bit annoyed to hear the belagam praise from the family member. Because, he never brings his family forward like that. Rather, he said, the whole of Bengal is his family. In fact, the Chief Minister does not like anyone from his family to be on the same stage with him. This has happened before.
Tutu, however, did not pay attention to all of them and continued to say, "I will tell a secret?" Didi has a brother. the dream His name is Baboon. 15-20 years ago didi called me and said, Tutu'da, I don't want my brother to join politics. You take it to Mohun Bagan. This is a boy from the field." When Tutu was making this statement, the chief minister's face was clearly irritated. But Tutu kept saying, "Would you believe it, baboon?" That baboon has not only made Mohun Bagan stand, but also hockey. Joined the Olympic Association of India. And watching my life's kabaddi too. Didi probably doesn't know these things." While Tutu was talking about Nagade baboons, the Chief Minister was single-mindedly signing a few footballs. This time, to attract his attention, Tutu continued to say in the microphone, "Didi can you hear? Didi, do you hear that? Your baboon is now involved in Kabaddi, Hockey. to whom you gave."
The Chief Minister did not reply. He got up from his seat, slightly ignoring the tutu, and stood up to throw the ball into the audience in a familiar manner at the front of the stage. But then Tutu got 'flow'. He continued to say, "O father, will you hit me with your feet or not!" Didi, kick your feet. Kick one." Mamata, however, did not listen to it. He threw three balls in succession to the audience. Seeing that, Tutu kept saying, "Orebbaba! Well done! Hey dad!
Of course, the Tutu-story did not stop there. While the Chief Minister is addressing the microphone-in-hand, Tutu again suddenly gets up from the chair and goes to Mamata. As soon as the Chief Minister uttered the word 'Namaskar', Tutu went to grab the mic from the Chief Minister's hand. Abder added, "Won't there be a song?" A song, a song."
Bewildered Mamata said, "Oh no-no-no-no." Sports Minister Arup got out of the chair after understanding the situation. He almost restrained Tutu by hugging him. He calmed down a bit like then. The chief minister began to speak. Tutu, however, remained calm during his speech. But at the end of the Chief Minister's speech, he burst out again. He said, "Let's have a song." There will be no music now."
In case he got knocked out again and reached the D box, Arup kept Tutu in the role of 'tough defender' all the time. As a result, he could not come to take away the microphone from the hands of the Chief Minister. At the end, Mamata also looked at the tutu and chanted 'Jai Bangla, Jai Mohun Bagan'. Perhaps in keeping with the old football adage 'offense is the best defence'. At the end, the Mohun Bagan president pushed a square pass to Arup, "Well, look what Tutuda is saying."