He was the last guard in the ISL winning Mohun Bagan defence. A fort was built in front of the goal by the giant Kait. Far from his flawless watch, the ball was practically unable to melt even a fly. He did not score in 12 matches in the entire competition. Vishal has played a major role behind Mohun Bagan's trophy win. Back in town, Vishal talked about his goalkeeping.
He saved almost every match for Mohun Bagan. In the semi-finals and finals, he saved the opponent's shot in the tiebreaker. That Vishal said, "I saved a penalty against Hyderabad in the semi-final. The ball didn't come to me like that in the final. But I saved a free kick. After that I saved the shot in the tiebreaker. I don't want to single out anyone. I am happy to win the trophy."
Back in the city in heavy rain, the frenzy of the fans is huge. He was seen taking pictures through the window of the bus. He looked at the audience and waved his hand. Later said, "It was great to see the madness of the supporters. Not everyone could come because of the rain. Those who were there welcomed. feel very good A different feeling."
Read more:
Pritam Kotal suddenly left Mohun Bagan after making the team the ISL champion!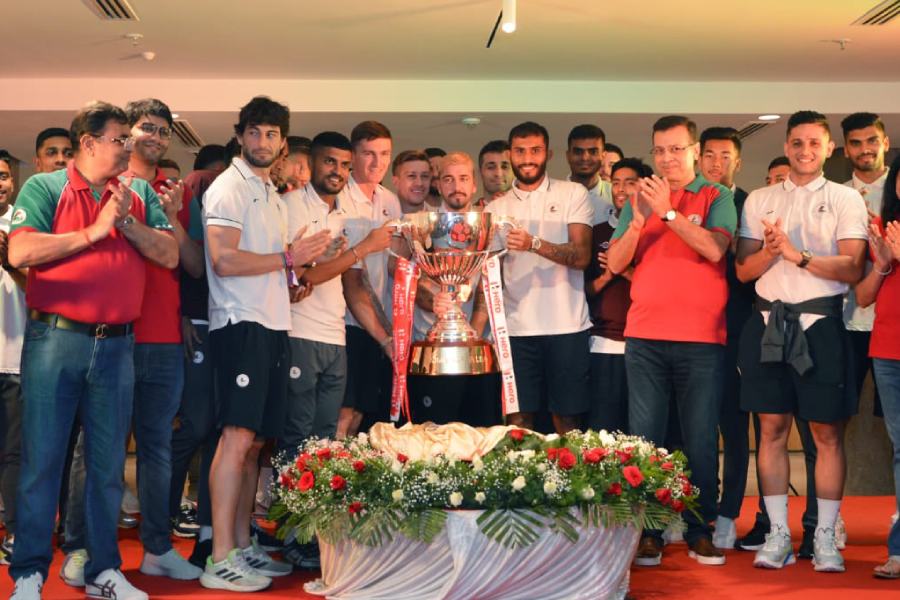 DJ Bravo's song, shouts of 'Championess', Mohun Bagan's celebrations return to town with trophy

Gurpreet Singh Sandhu, whom he considers ideal, was on the opposite side on Saturday. Is the feeling of losing him different? Vishal did not want to accept. Said, "I am not comparing myself with Gurpreet. Someone will win the football match. We won not mean we will humiliate them. Learn from each other."
Advertisement


Vishal dedicated the trophy win to the entire team. However, he did not want to comment on not getting a call to the national team.