The passion of the people of the state for football is eternal. Over the years various football matches have witnessed many things. Not just in support on the field, sometimes the passion reaches inside the house. Many times it cannot be controlled. That happened in the house of Chief Minister Mamata Banerjee. He came to the Mohun Bagan club on Monday and said that his grandfather was getting divorced because of football.
Chief Minister's grandfather, ie Ajit Banerjee was sitting on the dais. Mitimi is smiling. Ishat is also ashamed. The chief minister said, "My grandfather is a supporter of Mohun Bagan. But now he is in East Bengal. To tell you the truth, I have no problem. His house was almost collapsing. Football, football, football all the time. One day his wife told me, I will divorce her. I asked, why? Says, does not give time at home. He plays football all the time. This is how life is spent."
Mamata explained how deep her family's relationship with football is in the speech. Mentioned parents who were football mad. Mamata first said, "My mother used to watch sports a lot. I myself will not say whose supporter. I support everyone. But mother used to go to Kalibari to offer puja only when Mohun Bagan was played. I was very young then." It is to be noted that earlier the Chief Minister had said this while coming to inaugurate the newly constructed club tent at Mohun Bagan. He reminded that again.
Read more:
Chief Minister Mamata did not forget about East Bengal even when she came to welcome Mohun Bagan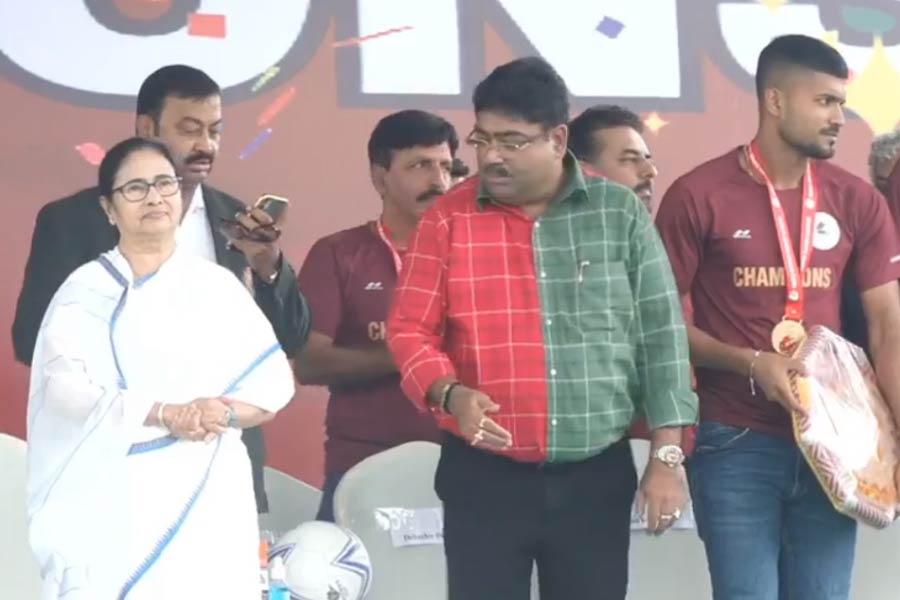 Chief Minister Mamata, Sports Minister Arup welcomed India's best footballers in the garden tent with sweets

Mamta's father also came up. The chief minister said, "There is a small club in my neighborhood, the Kalighat Milan Sangh. One day I was looking for history and found that my father was the president of that club before independence. Even today there is a record in the father's name. This is why our family is already deeply involved in football."
Advertisement