Mohun Bagan will play the final of the ISL against Bengaluru FC in Goa. An hour before the game, the green-maroon announced the first eleven. Bagan coach Juan Ferrando has bet on these 11 footballers to win the final.
It is Mohun Bagan goalkeeper Vishal Kayeth. He is the best goalkeeper in the competition. The golden gloves are sure to be his. Vishal did not score in 12 matches in the entire season. Among them are two semi-final episodes. So Ferrando put the responsibility on the shoulders of Vishal. Slavko Damianovic, Pritam Kotal, Subhashis Bose and Ashish Rai are in defence. Hugo Boumos, Glenn Martins, Carl McHugh and Ashiq Courunion have been given the responsibility in the midfield. The Spanish coach has relied on Dimitri Petrats and Manbir Singh to score goals.
Read more:
Golden Ball, Petras in the race for the golden boot, will the green-maroon get the double prize at the end of the ISL?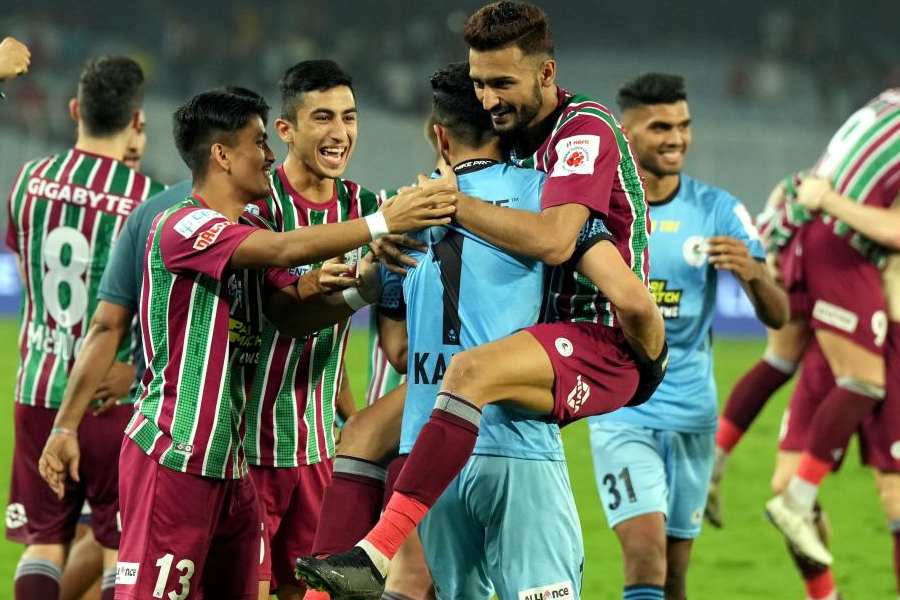 ISL champions or not, a prize is coming to Mohun Bagan, who is getting it?

Petras have a chance to win the golden ball and golden boot in this competition. Petras has scored 10 goals in the competition so far. East Bengal's Clayton Silva and Odisha FC's Diego Mauricio are the top scorers. They scored 12 goals each. But both of them are not playing the final of the competition. So if Petras can score a hat-trick in the final, the golden boot will be his. Besides scoring 10 goals, Petras also has 7 assists. So he is first in the race for the golden ball. At the end of the ISS he can bring a pair of prizes in a green-maroon tent.
Opponents Bengaluru FC once again beat league-shield winners Mumbai City FC to reach the final. Sunil Chhetri scored in the play-offs and in the first leg of the semi-finals. Although the team did not play well at the beginning of the competition, they played well at the end. So it will not be easy for Mohun Bagan to lose Sunil.
Advertisement