ISL final next Saturday. Mohun Bagan is set to face Bengaluru FC. The green and maroon have played against Bengaluru twice in the group stage this season. Won on the opponent's field. Lost at home. However, there is a lot of difference between this team and Bangalore. Bangalore has changed a lot in the last three months. Just as Sunil Chhetri is behind that change, so are the four 'house boys' of Mohun Bagan. Going down against these 'home boys' in Saturday's final is a big challenge for Juan Ferrando's side.
Advertisement

Last season, Mohun Bagan released one footballer after another. Bengaluru was practically there to get it. Those who were leaving Mohun Bagan were joining Bangalore. Ferrando released it and then Roy Krishna who entrusted it to Mohun Bagan for three consecutive seasons. He could not agree with the philosophy of the Spanish coach. One by one Sandesh Jinghan, Prabir Das joined Bangalore on this reasoning. Javi Hernandez, who previously played for ATK and ATK at Mohun Bagan, joined Bengaluru a year earlier. These four are a danger to Mohun Bagan on Saturday.
Out of the four, only Praveer has played in all the ISL matches. Among them, Roy Krishna is the closest to the Mohan-Janata. Fans still blame Ferrando for letting him go. Roy Krishna played 21 matches this time and scored five goals and five assists. Xavi gave the team confidence in the midfield. Sandesh has become a pillar in the defense. He was released due to injury. Sandesh was not 'injured' in Bengaluru. It is needless to say that it has hurt the heart of Mohun Bagan.
Praveer voluntarily left Mohun Bagan and joined Bangalore. He played in 19 matches. But his measured cross from the right gave Sunil, Krishna multiple goals. Mohun Bagan has suffered repeatedly at this place this season. Apart from that, there is a dearth of goal scorers. Every green and maroon fan knows how many goals Manbir Singh, Liston Colaso ​​missed.
Advertisement


Read more:
Salah did not cause the accident! Liverpool lost from the Champions League after losing in Real's field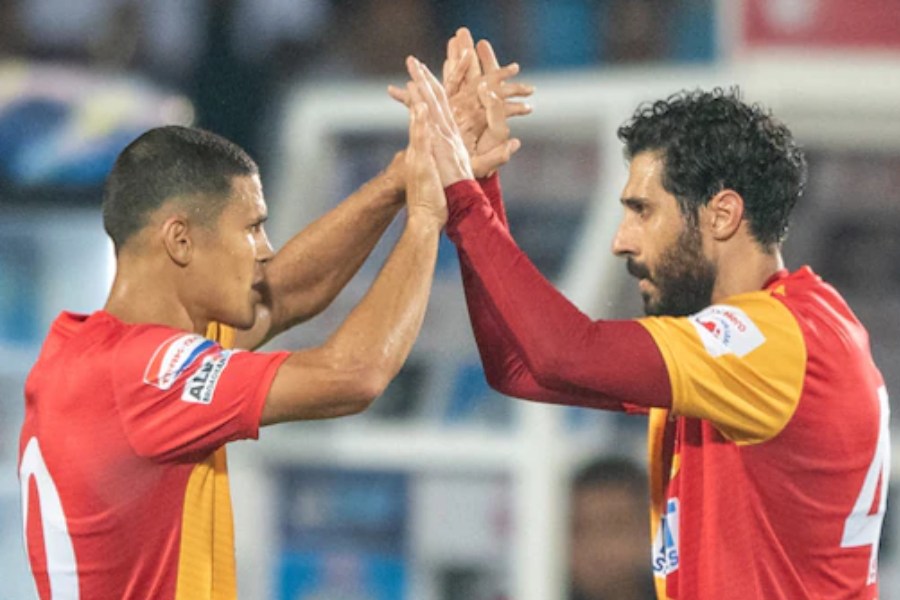 Before the end of the ISL rule change, the number ten can get the best award East Bengal!

Bengaluru reaching the final is a bit of a surprise, according to football experts. Especially, they were at the bottom of the points table at the end of last year too. East Bengal was also above them. The pace was so bad that coach Simon Grayson was forced to drop Sunil from the team. It was Sunil who scored the goals in the last two matches, including a controversial one against Kerala.
Barring a loss to Mumbai in the second leg of the semi-finals, Bengaluru have not lost a single match this year. Northeast, Odisha, Jamshedpur, ATK Mohun Bagan, Chennai, Kerala — whatever came before Bengaluru, flew away. It goes without saying that they will maintain that dominance in the final. And all these victories have contributed to the four 'home boys' of Mohun Bagan. Even in the final, Mohun Bagan's biggest thorn is the former four.