First road in a city outside Kolkata to be named after Mohun Bagan. The road will be officially inaugurated in Siliguri on April 2. Green and maroon leaders are giving equal importance to infrastructure development. Cultural programs will be held in the club tent on the first day of Baisakh.
Kolkata has a road named after Mohun Bagan. There was no road named after the club anywhere else in the state. Although the club has members, supporters all over the state. So Mohun Bagan Secretary Debashis Dutt wrote to Siliguri Mayor Gautam Dev. Requested that a street in the city be named after Mohun Bagan. The Mayor of Siliguri responded to Mohan Secretary's request. It has been decided to name the road from Air View Junction to Jatin Dash Park after Mohun Bagan. The road will be known by the new name from April 2. Mohun Bagan officials will attend the event. Secretary Mohan said, "It has been more than 100 years of the club. We have supporters all over the world. But there was no street named after the club outside Calcutta. So after I became the secretary, I applied for one of the roads in Siliguri to be named after the club. The mayor of Siliguri has kept my request. I want every district of the state to have a road named after the club. I will take that initiative in the coming days.
On Monday, Chief Minister Mamata Banerjee visited the club tent to watch the ISL trophy. He announced Rs 50 lakh from the state government for sweets for supporters and infrastructure development. However, the club owners are continuously working on infrastructure development. After the new tent, cafeteria, sports library, the new gymnasium is going to be inaugurated. The new gymnasium of Mohun Bagan will be inaugurated on March 24.
Read more:
Mohun Bagan's Spanish coach Ferrando had to postpone his return to the country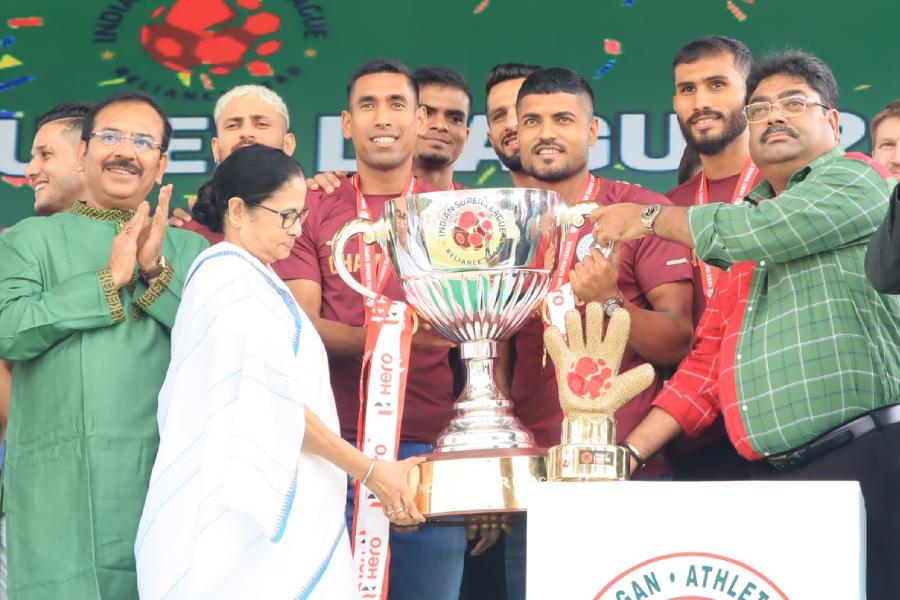 The trophy returned to the marquee on the shoulders of the green-and-maroon crowd, as the excitement rose to see East Bengal on stage.

The program is being held on the first Baisakh from last year. Bengali band Dohar will sing this time. Chuni Goswami Gate will be officially inaugurated on that day.
Advertisement