Mohun Bagan returned to the city after winning the ISL trophy. They arrived at the Kolkata airport around 12 noon on Sunday. Many supporters were already there. Thousands of people gathered to welcome their favorite team. As soon as the team came out, they burst into cheers.
Mohun Bagan became the ISL champions after defeating Bengaluru FC in a tiebreaker on Saturday. They won the trophy for the first time. Not only that, the Golden Gloves was won by the team's goalkeeper Vishal Keith, who saved a penalty in the tiebreaker. Soon after, party leader Sanjeev Goenka announced that the name of the party would no longer be prefixed with it. The new name will be Mohun Bagan Super Giants. This doubles the joy of the supporters.
It was already known that Mohun Bagan would return to the city on Sunday morning. So thousands of people gathered outside the airport. With the green and maroon flag, the celebration started before the Mohun Bagan flight touched down in Kolkata. After the plane touched the ground in Kolkata, the cheers of the supporters increased. The supporters started to dance and sing in joy.
Read more:
Even after winning the ISL, Mohan Tarkar's anger does not decrease! Sarab Bagan footballers publicly after the match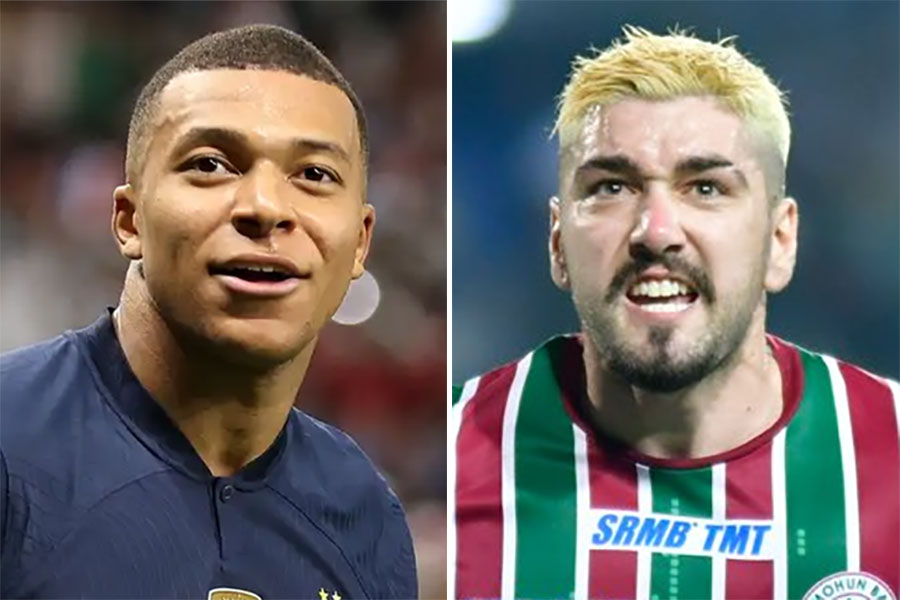 From Doha to Goa, Petratos reminds Mbappe of the World Cup in the ISL final

From footballers to coaches, one by one the members of Mohun Bagan began to slowly walk out of the airport and board the bus. Mohun Bagan is planned to be welcomed at Goenka residence on Sunday afternoon. The bus started in that direction. But the bus could not move due to the pressure of supporters. Many supporters were standing around the bus and cheering. As soon as the bus moves, the supporters press the bikes and move side to side. Many people stood in front of the bus and took pictures of the footballers. VIP Road is jammed with Mohun Bagan supporters' festivities. The police have to struggle.
Advertisement


The footballers inside the bus also joined in the fun. They waved and greeted the fans. After the match on Saturday, the footballers danced to the song 'Campiones, Campiones' while returning to the dressing room. Later, on the way back to the hotel, in the bus, they sang along to the song 'Amer Surya Maroon, Nadir Yoga Sabuj Ghase'.