'ATK Mohun Bagan' to 'Mohun Bagan Super Giants'. Sanjeev Goenka announced the name change after becoming the ISL champion on Saturday. Chief Minister Mamata Banerjee, who arrived at the Mohun Bagan tent on Monday, said she had asked Sports Minister Arup Biswas to speak to CESC leaders.
Mohun Bagan welcomed the ISL champion footballers at the club tent on Monday. Speaking on the occasion, the Chief Minister said, "It's not nice to hear the atik-tetti. Mohunbagan, Mohunbagan-e. I told Arup to talk to Sanjeev.
A section of Mohun Bagan supporters started the 'Remove IT' movement from 2020. In 2022, demands to remove it from before the club's name intensified. A section of supporters started boycotting the club's matches. Their long-standing demand was conceded by the head of investment group RP Sanjeev Goenka Group. After winning the ISL on Saturday, he announced on the ground in Goa that the green and maroon brigade will play the ISL under the name of Mohun Bagan Super Giants from next season.
Mohun Bagan vice-president Kunal Ghosh wrote on Facebook about the name change, "Who said the committee is not doing anything to change it? Who said just sitting in the post? Besides thanking Sanjeev Goenka today, I would like to say, remember, in the first meeting as Vice-President, I formally opened the door to the discussion of moving it. The committee agreed. The process was going on since then."
Advertisement


Read more:
Chief Minister Mamata announced Rs 50 lakh prize to ISL champion Mohun Bagan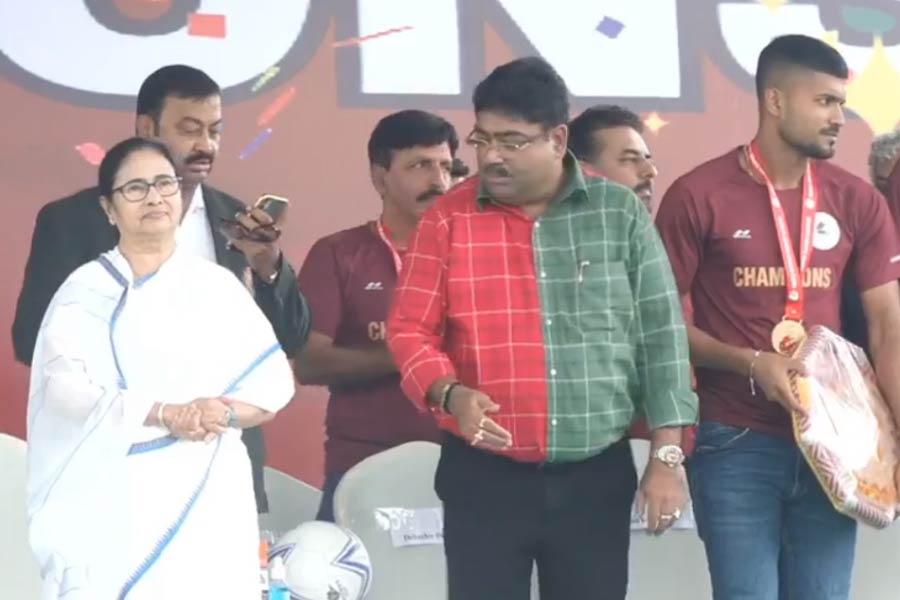 Chief Minister Mamata, Sports Minister Arup welcomed India's best footballers in the garden tent with sweets

Mohun Bagan Secretary Debashis Dutta said, "Thank you to the Chief Minister. He is not a member of the club's executive committee. However, he personally told the sports minister to change the name. Our executive committee on behalf of the club was the first to officially start talking to investors about moving it. The legal process took some time. A good time is needed to announce all these. Sanjeevbabu announced that day in a moment of joy. Kunal Ghosh is our working committee member. He was also in this process. The previous committee did not take any initiative in this regard. They didn't care about the sentiments of the members, the supporters."