A total of 6 footballers from Bengal have won the Golden Boot in National League, I League and ISL. Among them, three footballers have won the golden boot for Mohun Bagan. On the other hand, three players won the Golden Boot for East Bengal. Golden boots could come to Bengal this time too. But Mohun Bagan striker Dimitri Petrats could not for a while.
It started in the 1999-2000 season. Then the number one league in India was called National League. Igor became the top scorer for Mohun Bagan with 11 goals. The Green-Maroon Brigade won the National League for the second time that time. The following year, the top goalscorer award again entered the Garden Tent. Jose Ramirez Barretto scored the most goals that time with 14 goals. Although East Bengal won the National League that time. Christian Jr. scored the highest goal for East Bengal in the 2003-04 season. He scored 15 goals. The red-yellow brigade won the national league that time as well.
Read more:
Simple 'ATK' from Mohun Bagan's start, 'Super Giants' joined at the end like Lucknow in cricket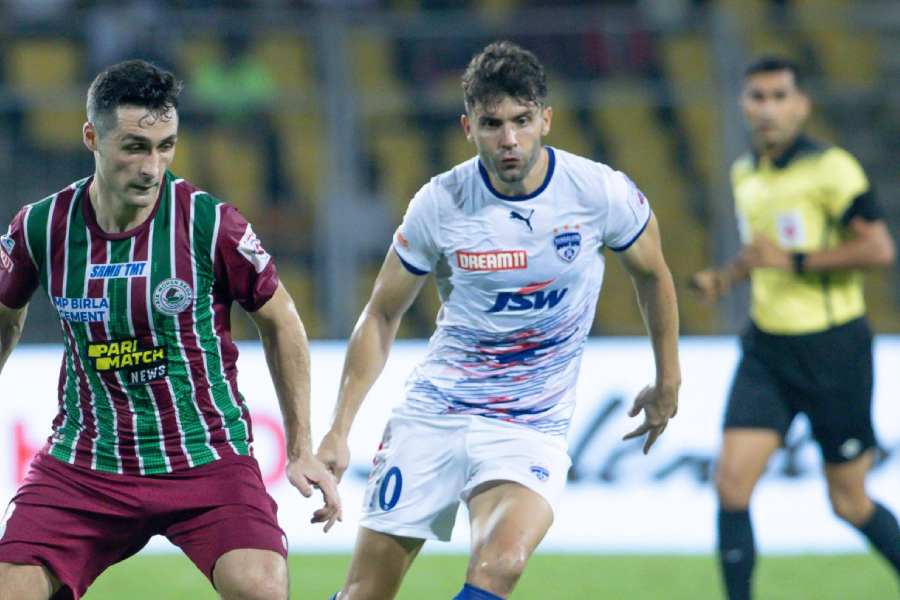 He did not give a fair penalty, he gave the wrong penalty! Villain referee in ISL final

After that, golden boots did not enter Bengal for a long time. In that, the name of the national league is I-League. In the 2014-15 season, he won the golden boot again in East Bengal. Ranty Martins won the golden boot with 17 goals. The next time also, Ranti got the golden boot by scoring 12 goals. Dipanda Dika won the Golden Boot for Mohun Bagan in the 2017-18 season. He scored 13 goals.
That's the end. The 5-year drought did not end. Petras scored 12 goals this time. Odisha FC's Diego Mauricio and East Bengal's Clayton Silver scored the same number of goals. But Mauricio won the golden boot for goals per minute. Petras could not.
Advertisement