In this year's ISL, the decisions of the referees have been questioned in many matches. But the referee Harish Kundu may have overshadowed everyone in the final. In this Mohun Bagan vs Bengaluru FC match, he made a few decisions that changed the picture of the game. Bengaluru could have won the game within 90 minutes. But the game went to overtime and tiebreakers after the referee's kindness.
From the beginning, the Delhi referee was playing Mohun Bagan a little bit. As a result, the Bengaluru footballers were sometimes warming up in the field. Several Bengaluru footballers saw yellow cards in the first half. Bengaluru coach Simon Grayson was also shown a yellow card for protesting the referee's decision.
Read more:
Simple 'ATK' from Mohun Bagan's start, 'Super Giants' joined at the end like Lucknow in cricket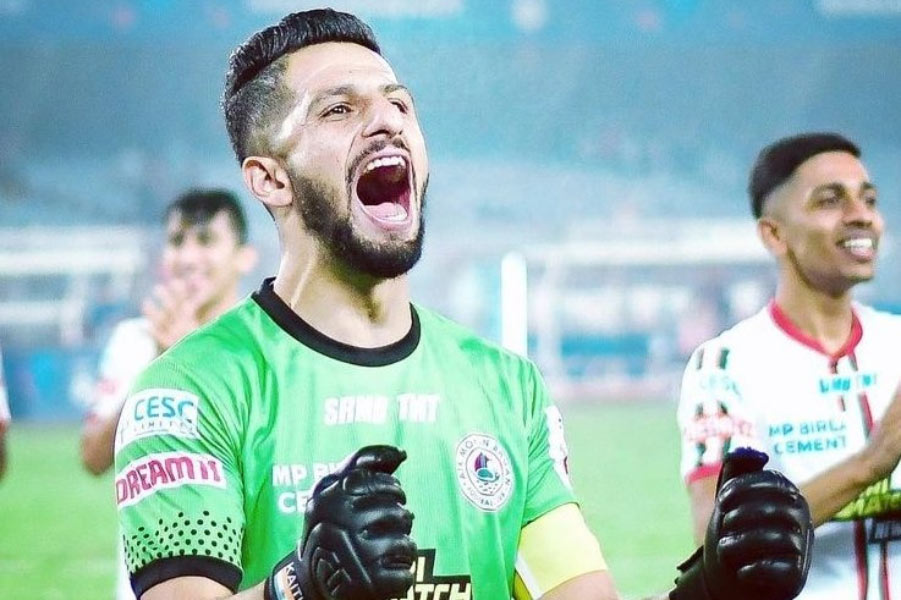 Basant in Bagan with a big hand, the ISL Green-Maroon defeated Bengaluru in the tiebreaker

However, after 35 minutes, he made the first controversial decision. Pritam Kotal had the ball at his feet in the box. Roy Krishna reached the ball before the Mohun Bagan captain bowled it. The Bengaluru footballer got the ball. Pritam tackled his legs from behind. Krishna fell into the box. Bengaluru footballers continued to appeal for penalties. But the referee did not give a penalty.
Controversial decision of the referee in the second half as well. Bengaluru went ahead with Krishna's goal in the 78th minute. Sunil Chhetri started dreaming of victory. After 84 minutes, Kian Nasiri was fouled by Bangalore defender Pablo Perez. The referee immediately gave a penalty. But later it was seen that Perez committed a foul outside the box. That is, it should have been a free kick, not a penalty. But Dimitri Petrats scored from the penalty spot after a wrong decision by the referee. The game goes to a tiebreaker.
Advertisement