The final whistle of the ISL final was blown at exactly 10:16. Mohun Bagan beat Bengaluru FC in a tiebreaker to win the title. Just after 11 minutes, Chief Minister Mamata Banerjee congratulated the winning team on Twitter.
"Congratulations to Mohun Bagan for a fantastic performance in the ISL final," the chief minister wrote on Twitter. Mamata, the coach of the team, addressed the footballers and wrote, "Love for football, hard work will make you shine. All the best for the future."
Read more:
Basant in Bagan with a big hand, the ISL Green-Maroon defeated Bengaluru in the tiebreaker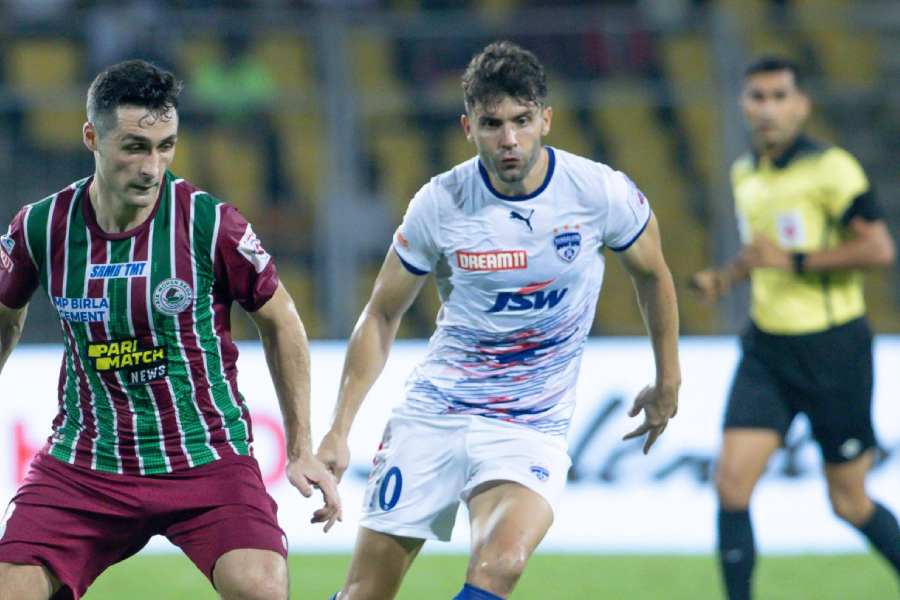 He did not give a fair penalty, he gave the wrong penalty! Villain referee in ISL final

Chief Minister Mamata Banerjee congratulated Mohun Bagan Secretary Debashis Dutt for the finals in a meeting with industrialists last Wednesday. Dimitri inquired when the Bumos are going to Goa. He also asked Sports Minister Arup Biswas to go to Goa. Told him to return with the champion's trophy. Arup Biswas was next to Mohun Bagan skipper Sanjeev Goanka in the ISL final in Goa on Saturday.
The best of India is Mohun Bagan. They won the ISL trophy for the first time. Mohun Bagan was dominant in Saturday's final. While Bengaluru dominated at times, not once did it look like they could lift the trophy. Instead, Juan Fernando's boys seemed to have an extra urge working on them. The result of the match was 2-2 at the scheduled time. They won the tiebreaker by 4-3. Two years ago, they reached the final and lost to Mumbai City FC. This time they did not make a mistake.
Advertisement