The team became the ISL champion some time ago. The footballers of the team cheered. All of them picked up the champion's trophy. But even after that Mohunbagan footballer Hugo Bumos's anger is not decreasing. His anger is against coach Juan Ferrando. At the end of the match, Bumos publicly opened his mouth against the coach.
Bumos was picked up by coach Ferrando at the end of the 86th minute of the match. Then it can be seen that Bumos is somewhat angry. It was clear that he could not accept the coach's decision. After the match, green-maroon footballers were giving interviews. Bumos was then questioned about the incident. In response, the Bagan midfielder said, "I don't know why I was picked up." This match was my best all season. I felt fit. I did not want to be barred from the field at that time. So I could not accept the coach's decision.
Read more:
Simple 'ATK' from the start of Mohun Bagan, 'Super Giants' added to the end like Lucknow in cricket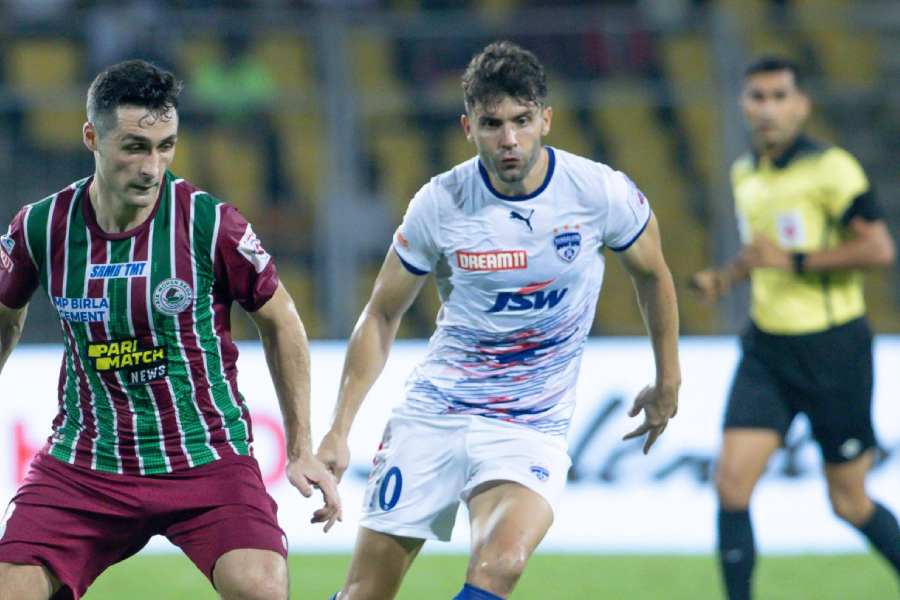 He did not give a fair penalty, he gave the wrong penalty! Villain referee in ISL final

Bumos expressed his anger not only with the coach's decision, but also with Ferrando's plan. He said, "We equalized moments before I was taken off. There was a need to play more aggressively. But the coach picked me up and brought down the defender. I did not understand why he made such a defensive plan. I think we should have attacked more at that time."
Dimitri Petrats scored the first penalty to give Bagan the lead in the ISL final in Goa. Bengaluru FC's Sunil Chhetri equalized from the penalty spot in the first half stoppage time. Bangalore went ahead in the second half. Roy Krishna scored the goal. A few minutes later, Petras scored again from the penalty spot. With no goals in overtime, the game went to a tiebreaker. The green-maroon brigade became the ISL champions after winning 4-3.
Advertisement